Sponsor
---
News Wednesday 21st February...
US News

Golden Oldies
US judge strikes down law banning IMDb from publishing the age of movie stars
| | | |
| --- | --- | --- |
| BBFC Daily | | |
| | | |
| --- | --- | --- |
| MPAA Weekly | | |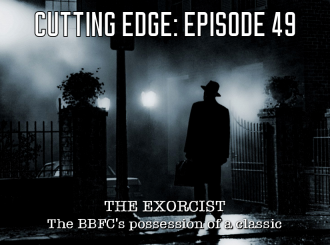 Latest
31st December 2017
Cutting Edge Episode 49
The Exorcist
Gavin Salkeld investigates a BBFC film censor possessed by a censorial spirit
---
Supported by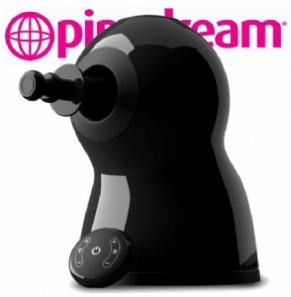 The Bigger Bang Thrusting and Rotating Sex Machine is the latest fine machine from Pipedream. It will be released on 14th November
See further details at www.sexmachines.co.uk.
---
Recent News
Lost Direction
Australian censors ban Japanese console game Omega Labyrinth Z
Taking a bow
Royal Court theatre in London pulls drama about Tibet for fear of offending China
---
Recent Movie News
Period drama
Pakistan's film censors ban the Indian film Pad Man
Updated: The distributors go postal
Steven Spielberg's The Post is unbanned in Lebanon after the censors are overruled by a government minister
| | |
| --- | --- |
| Daily Ratings | |
---
---
Alternative Versions:
UK: MelonFarmers.co.uk
Censored: CensorWatch.co.uk
About the Melon Farmers?
The Melon Farmers is an anti-censorship campaigning website

It is not a traditional campaign or political organisation. There are no members, no subscriptions and no constitutions. Just a bunch of good people who contribute news, information and opinion.

The objectives and aims of the Melon Farmers are simply an aggregation of the many that contribute. Somehow news, information and opinion can make for a very effective campaign.

MelonFarmers.com carries all the interation stories from sister site MelonFarmers.co.uk but without the emphasis on the UK.
Related:
www.PattayaGogos.com
Campaigns
Facebook.com/SexAndCensorship - internet censorship
OpenRightsGroup.org - internet censorship
BigBrotherWatch.org.uk - liberty and privacy
Backlash.org.uk - dangerous pictures
caan.org.uk - dangerous pictures
sfc.org.uk - sexual freedom