26th May
2009



DVDs, Blu-Ray, VOD, Sex Toys & Lingerie...

All at great low prices!



mi-porn.com


Malaysia considers requiring bloggers to register with the authorities

Based on article from advocacy.globalvoicesonline.org


Recent news reports state that Information, Malaysia's Communications and Culture Minister, Datuk Seri Dr Rais Yatim, announced that bloggers using locally hosted websites may be required to register with the authorities.

According to Rais, registration was one of the measures the government was considering to prevent the spread of negative or malicious content on the Internet.

Respected Malaysian blogger, Ahirudin Attan of Rocky's Bru, was reported to have said that the proposal was effectively the government's bid to control what Malaysians were writing online.

Ahirudin said the move would merely encourage bloggers to host their blogs overseas. Blogger and activisit, Marina Mahathir, was reported to have said that the Government really should "get real", as the move "is just going to make Malaysia look ridiculous in the eyes of the world."
4th June
2009

'I should have censored Internet when I was PM'

Based on article from digital.asiaone.com


JThe digital age has been weighing heavily on former Malaysian premier Mahathir Mohamad's mind.

He broached the subject in two separate talks. On 16 May, he spoke about Internet porn at Bloggers Universe Malaysia 2009. In his speech he said he regretted the pledge he made not to regulate the Internet when he was prime minister.

I wish we can control... When we started the Multimedia Super Corridor, we promised the people that we will not censor the Internet. But at times, I regretted this. Dr Mahathir said he had surfed porn sites just to see how easy it is for a child to do so. My God, it was so easy. All you've got to do is to put 'SEX' and you get everything, all the filth in the world would be shown to you - in motion.

But Internet censorship is out, he said: While in the past, we can close down the printing shops, we can seize their papers, we can do a lot of things, today, it is just impossible.
6th August
2009




Largest sex machine retailer in Europe

FREE UK next day delivery

SexMachines


Malaysia considers state internet filtering

Based on article from themalaysianinsider.com


Despite a guarantee of no censorship in Malaysia's 'Multimedia Super Corridor', Datuk Seri Rais Yatim's ministry is evaluating the feasibility of putting an Internet filter blocking undesirable websites — similar to China's aborted Green Dam software. [although that's not really described in the rest of the article]

The study is to be completed by this December and the results will be handed to a shadowy unit monitoring blogs and websites although the decision on implementation will lie with the National Security Council headed by Prime Minister Datuk Seri Najib Razak.

Critics say any move to filter the Internet is against the Multimedia Super Corridor (MSC) Bill of Guarantees apart from being largely ineffective as most Internet surfers can circumvent filters through proxy servers.

The move comes on the back of proposals to register bloggers, most of whom are said to be anti-government, and the ruling Barisan Nasional coalition parties to have a larger Internet presence.

According to tender documents seen by The Malaysian Insider, the study will

evaluate the readiness and feasibility for the implementation of Internet filter at Internet gateway level, through assessments on the existing infrastructure and existing products in the market.
evaluate and estimate costs for the implementation.
investigate the existing legal framework in addressing content filtering and no censorship issue, including the impacts that are caused by the implementation to Internet users and the Malaysian economy.
8th August
2009

Malaysian PM quick to deny plan for state internet filtering

Based on article from nst.com.my


The Malaysian government have stepped in quickly to deny a plan to impose sate internet filtering.

Prime Minister Datuk Seri Najib Razak said there was too much going against filtering, making it ineffective. He said with the ease of information flowing globally, any move to filter Internet access here would only breed public discontent: In this borderless and IT age, information flows freely... the government has no desire to implement Internet filtering.

Najib was commenting on a statement by Information, Communications and Culture Minister Datuk Seri Dr Rais Yatim, who said they were looking at blocking access to pornographic websites.

It had been earlier reported that Rais' ministry was evaluating the possibility of an Internet filter similar to China's Green Dam Youth Escort software.
9th August
2009

Malaysia doesn't believe in censorship but they are going to impose it anyway

Based on article from news.asiaone.com


There is no need to censor political content on the Internet, said Dr Mahathir Mohamad.

He said during his tenure as prime minister, he did not censure information from the Internet and hoped the present Government would keep the status quo.

Dr Mahathir did acknowledge, however, that there is too much filth and violence on the Internet and that it should be vetted by the Government.

But if people are not instigating violence, then it should not be censored, he said, adding that political content, such as blogs and online news portal should not be restricted.

Yesterday, Information, Communications and Culture Minister Datuk Seri Dr Rais Yatim confirmed that there were plans to develop an Internet filtering system, although only for pornography.

Meanwhile, Malaysian Crime Prevention Foundation vice-president Tan Sri Lee Lam Thye welcomed the Government's decision to filter pornography on the Internet, saying that pornography could lead to crime and social problems. Lee said if the Government had decided to filter the content on the Internet, it would have received a negative response from the public: Any form of censorship, in this ICT era, will be unpopular as it is contrary to the need for transparency, accountability and the free flow of information .
13th August
2009

Malaysia again backs off from internet filtering and seeks alternative law enforcement options

Based on article from nst.com.my


Dismissing a news report that the government was designing software to block websites, Information, Communication and Culture Minister Datuk Seri Dr Rais Yatim said that three ministries have been tasked to look into ways to curb the spread of lies and seditious materials on the Internet.

He said that the ministries involved would look at instances of sedition, fraud and child pornography on the Internet to provide law enforcement agencies with the necessary information.

The ministers involved are the Home Minister, Information Communication and Culture Minister and Minister in the Prime Minister's Department Datuk Seri Nazri Aziz.
18th August
2009

Malaysia will censor bloggers via sedition law

Based on article from thestar.com.my


Malaysian bloggers who incite hatred or harp on sensitive issues like race and religion in their postings can be prosecuted for sedition, said Home Minister Datuk Seri Hishammuddin Tun Hussein.

He said the Government would put in place a mechanism to monitor and prevent seditious content from being displayed on blogs: The proposed mechanism will not only protect Islam or the Malays but all Malaysians.

Hishammuddin said issues relating to the monarchy, race or religion were sensitive in a plural society like Malaysia and there must be some laws to prevent seditious postings on the Internet: In the past we didn't have such problems but with the advent of cyberspace, such seditious postings could probably hurt the feelings of certain communities.

Hishammuddin said the proposed move was not meant to clamp down or censor the Internet ...BUT... to maintain the peace and harmony among the people in the country: There are a few irresponsible bloggers; I'm not saying all have the tendency to post sensitive issues. There should be some boundaries when posting in blogs. Irresponsible bloggers can cause disunity and derail the 1Malaysia concept.

Hishammuddin said the Information, Communication and Culture Ministry, the Prime Minister's Department, the Attorney-General's Chambers, the Malaysian Communications and Multimedia Commission and police will discuss the issue and come out with proposals for the monitoring mechanism.
9th September
2009

Malaysian politicians continue to assert that they will not censor the internet

Based on article from thestar.com.my


The Malaysian government claimed that it efforts to enhance legal provisions and policies to deal with illegal and immoral activities on the Internet will not lead to the removal of provisions under laws ensuring no censorship of the Web.

Prime Minister Datuk Seri Najib Tun Razak said the Internet had given rise to cyber-threats which were a real concern to the nation due to the illegal and immoral activities in cyberspace and the Government was forced to look at ways to curb such activities: Nevertheless, as we know freedom of speech is not absolute, it must come with responsibility, (because) what is illegal and immoral should be the same for both the online and offline environment, he told reporters.

He said the Bill of guarantees and the Communications and Multimedia Act 1998 provide for no censorship of the Internet and this would be maintained.
25th September
2009

Malaysian censor attempts to remove video of cow head protest from news website

A Malaysian state government searched for a new site for a Hindu temple, bowing to pressure from Muslim residents who staged a gruesome protest against its planned construction that triggered debate about religious intolerance.

Authorities in central Selangor state tried to reach a compromise in talks with residents of the Muslim-majority neighborhood in the state capital, Shah Alam, where the temple was to be built. The meeting descended into chaos when protesters shouted insults at Selangor Chief Minister Abdul Khalid Ibrahim and other lawmakers, according to a video of the meeting posted on Malaysiakini, an independent news Web site.

The protesters insist the temple would be too close to their homes and could generate excessive noise and traffic, which would disrupt their concentration during Muslim prayers they ludicrously claimed.

Cow Head Protest

Based on article from prachatai.com

The Centre for Independent Journalism (CIJ) has criticised the Malaysian Communication and Multimedia Commission (MCMC) over its request to online news portal, Malaysiakini to take down videos related to a controversial protest against the relocation of a temple in Shah Alam, close to the capital city of Kuala Lumpur.

CIJ executive director Gayathry Venkiteswaran said the request was unwarranted as it is an attempt by the government body to silence the messenger, in this case the media, from reporting news.

She was referring to the letter sent to Malaysiakini by the MCMC requesting it to remove two videos from its website. One of the videos was a footage from the protest where a group of residents, mainly Malay Muslim dragged a severed cow head to the premise of the state government office to protest the relocation of a Hindu temple to their residential area on 28 August. Cows are generally regarded with respect by most Hindu devotees.

Despite the action, there was no immediate police investigation into the protest, which civil society groups condemned as legitimising violence and hatred. In the last week, the Home Minister has come out in defense of the protestors and even described them as victims in the issue. The Prime Minister has come out more strongly against the actions of the protestors and the authorities have promised to investigate the matter. The Home Minister's statement was made in an environment where activists, critics and opposition political parties have very little space for expression as the media is overwhelmingly controlled by the ruling government and where their public demonstrations have been met with heavy-handed tactics by the state.

Update: Cow Head Protestors charged with sedition

11th September 2009. Based on article from news.bbc.co.uk

Six Malaysian Muslims have been charged with sedition for parading the severed head of a cow through the streets of Shah Alam in Selangor state last month. The men were protesting against the building of a Hindu temple near a mosque in the area. Some of the demonstrators stamped and spat on the cow's head.

The case has stoked tensions between Malaysia's Muslim majority and the Indian, mainly Hindu, minority to whom cows are considered sacred.

Twelve of the protesters were charged with illegal assembly, which could see them fined and jailed for up to a year.

Six were also charged with sedition - for promoting hostility between different groups - and could face an additional three years in jail.

Defence lawyer Salehuddin Saidin said his clients were carrying the cow head to illustrate the state government's stupidity - and did not intend to offend local Hindus: For Malays, the cow symbolises stupidity, not an insult to any other religion, Salehuddin claimed.

The authorities in Selangor have now found an alternative site for the Hindu temple, further away from the mosque.

Update: Reporters without Borders supports malaysiakini.com

25th September 2009. Based on article from rsf.org

Reporters Without Borders has pledged its backing to independent news website Malaysiakini which has decided to resist an order to remove two news videos judged to be offensive by the Malaysian Communications and Multimedia Commission.

The commission told the website in a letter on 3 September that it considered the two film clips offensive and intended to upset people, and particularly the Indians . The penalty for refusing to comply is a fine of 50,000 ringgit (14,325 dollars) and one year in prison.

The website www.malaysiakini.com had posted two video clips accessible only to subscribers to the site, the first on 28 August showing demonstrations by Malay Muslims against the building of a Hindu temple in their neighbourhood, in which they spat on and trampled the bloodied head of a cow, an animal sacred to Hindus. The second, on 2 September 2009, featured interior minister, Datuk Seri Hishamuddin Tun Hussein, speaking at a press conference at which he urged demonstrators not to use violence, while defending their right to protest.

But in a change of stance, on 3 September, the minister ordered proceedings against the demonstrators. The removal order was made under the Communications and Multimedia Act of 1988 banning all content that is indecent, obscene, false, threatening or offensive with the intention or harming, abusing, threatening or harassing a third party .

The Malaysiakini website is right to resist the censorship the government is trying to impose on it. The authorities should understand that it is footage that shows something that happened, which may indeed be embarrassing for some authorities but does not constitute an offence , the worldwide press freedom organisation said.
5th October
2009

It just has technical problems that coincidentally block controversial sites

Based on article from zdnetasia.com


Malaysia's Ministry of Information Communication and Culture has rebuffed allegations the Malaysian Communications and Multimedia Commission (MCMC) abused its power in controlling the new media and condemns comparisons to Adolph Hitler's secret Nazi police Gestapo .

The ministry said in a statement that the allegations showed that certain groups were attempting to tarnish the image and ridicule the commission as an independent body that regulates the country's Internet facilities and content. It noted that regulatory measures undertaken by the MCMC, Malaysia's ICT regulator, had always been transparent, fair and balanced .

In fact, the commission is an agency that upholds and protects government policies. This has been proven because to date, Malaysia is among the countries that do not impose any restriction on the Internet, except for Web sites that contain pornography, threats to the national security and fraud, the ministry said. It confirmed that certain sites had been closed through legal processes, in line with provisions under the Communications and Multimedia Act.

The ministry said comments by owners of Web sites that had accused the MCMC of purportedly closing down their sites and acting like Gestapo were slanderous . What had occurred on the day in question was a technical disruption that resulted in the Web sites concerned to be inaccessible to the public, it said.

The ministry did not specify the sites it referred to in its statement but in the past month, the MCMC has been accused of pulling the plug on Malaysia Today, a blog known for its anti-government stand. The Commission had also been investigating online political news portal Malaysiakini over the posting of two allegedly offensive video clips. The political news site later refused to comply with a Sep. 3 order issued by the MCMC to remove the videos.

The investigation had generated a deluge of negative publicity for the government, including statements from international lobby groups describing the MCMC's action against Malaysiakini as harassment .
4th February
2010

Malaysia prosecutes blogger for supposedly insulting Sultan

Based on article from etaiwannews.com


A Malaysian court has charged a blogger with posting comments that insulted a late state sultan.

Khairul Nizam Abdul Ghani pleaded not guilty at a court in central Negeri Sembilan state. He was accused of insulting Sultan Iskandar Ismail of southern Johor state, who died Jan. 22, The Star and New Straits Times newspapers reported.

He was charged with improper use of network facilities by transmitting comments deemed obscene, indecent, false, menacing or offensive. The offense carries a maximum penalty of a year in prison and a fine.

It was unclear what Khairul Nizam wrote. It has been removed from his blog and lawyers and court officials could not immediately be reached for comment.

Last year, several people were charged with posting allegedly derogatory comments. One pleaded guilty and was fined 10,000 ringgit ($3,000). The others are on trial.
18th February
2010

Jokey image of politicians gets Malaysian blogger arrested

Based on article from advocacy.globalvoicesonline.org


A blogger, who had allegedly posted doctored images of Kelantan Mentri Besar, Nik Abdul Aziz Nik Mat and Opposition Leader Anwar Ibrahim. The image is reported to have Nik Abdul Aziz having anal intercourse with Anwar.

Kelantan PAS Security Committee, secretary Mohamad Ibrahim, lodged a report after discovering the pictures on the Internet.

According to another news report, the blogger is currently being held under Section 233 of the Communications and Multimedia Act, which relates to improper use of network facilities or network service to comment, request or suggest in a communication which is obscene, false, offensive, or used to abuse, threaten or harass another person.

If convicted, the blogger faces a maximum one year jail term and/or a maximum fine of RM50,000.
28th July
2010

Malaysia's censorship minister seeks support for censoring porn on the internet

Based on article from bernama.com

Malaysia's Information Communication and Culture Ministry welcomes former prime minister Tun Dr Mahathir Mohamad views on the need to filter pornography on the Internet, said its minister Datuk Seri Utama Dr Rais Yatim.

I greatly welcome Tun's (Mahathir's) views because we appear to be alone in voicing out against this negative influence. If more leaders voice out against pornography, the easier it will be for us to tackle this issue.

There are certain quarters who have doubts about legal provisions to tackle the menace. Actually, we have Section 265 of the Malaysian Communications and Multimedia Comission Act to handle this, he told reporters.

The media recently reported Dr Mahathir as saying that he was becoming increasingly worried about the spread of pornography on the Internet and that he felt it should be filtered as it was supposedly contributing to the increase in sexual crimes in the country.

Rais said it was still too early to come up with a mechanism to block pornography on the Internet, but nevertheless, discussions in an objective manner would be carried to tackle the problem so that it was not misinterpreted as censoring the Internet.

He said if the source of pornography was from within the country, the authorities could act but at the moment could do very little to prevent its spread if the source was from overseas.
4th September
2010

Malaysian establishes internet censorship task force

Based on article from google.com

Malaysia has formed a task force to censor the Internet of blog postings deemed harmful to national unity.

Home ministry deputy secretary general for security Abdul Rahim Mohamad Radzi said the unit would involve the police, Internet regulators, the information ministry and the attorney general's chambers: It is a mechanism that will coordinate these various agencies to help monitor what is being said in cyberspace and to take action against those that are trying to stoke racial tensions and disunity .

Abdul Rahim said the group would also monitor alternative and mainstream media for similar content: There is a disturbing trend now appearing on the Internet where some people are inciting racial unrest and causing confusion and this will damage the peace we have in the country

Abdul Rahim cited the recent case of a Facebook page that insulted Muslim Malays. Police are also investigating ethnic Chinese rapper Wee Meng Chee for sedition, after he posted a three-minute rap on YouTube criticising a Malay headmistress accused of making racial slurs against minority students.

In another case, Malaysian journalist Irwan Abdul Rahman was charged this week over a satirical blog which made fun of the state power firm Tenaga, and faces a year's jail if convicted.

State media said that Irwan Abdul Rahman, a sub-editor with a Malay-language daily, pleaded not guilty in the Sessions Court to a charge of posting a fictitious comment.

It said he was accused of intent to hurt over the posting, entitled TNB to sue WWF over Earth Hour which jokingly said Tenaga would take action over the World Wildlife Fund's annual energy-saving initiative.

Update: Discharged

24th March 2011. See article from cpj.org

It took almost a year, but the Petaling Jaya Sessions Court has dismissed the charges against Irwan Abdul Rahman, noting that there were no grounds for prosecution.

As Rahman points out in his post on the case, having the case discharged does not amount to an acquittal. Almost one year for Rahman to get out from under the pressure of a court case. Is that just Malaysian justice slowly grinding forward? Possibly.

But it's also one year of intimidation for one blogger who dared to poke fun at a powerful government-run institution. Lingering in the back of every Malaysian journalist's mind, the case was and remains chilling.
19th December
2010

But they will study China's filtering operation, just in case

Based on article from mmail.com.my

Malaysia does not intend implement an internet filter similar to China's Green Dam project, the Deputy Information, Communication and Culture Minister Datuk Joseph Salang Gandum told the Dewan Rakyat.

Salang said the government will leave it to the discretion of internet users to practice good usage, rather than use censorship to cull abuse of the internet.

He also clarified that a survey by the Malaysian Communications and Multimedia Commission (MCMC) to study on China's internet filter operation was simply, a study .

The study on China does not mean that we want to impose internet censorship like them. We just wanted to see how effective their programme is, and what we can learn from it. But it does not mean we want to impose the same thing, said Salang.

But...

The deputy minister also urged bloggers to exercise caution in their blog entries, and to refrain from insulting the country as well as its rulers.

The alternative media is no longer alternative , in fact it has become the preferred media among the public now. Since the government does not intend to censor internet content, bloggers and internet users must exercise caution, said Salang.
31st January
2011

Malaysia proposes licensing of bloggers and websites

See article from zdnetasia.com

The Malaysian government's latest proposal for internet censorship has come under fire from opposition politicians and industry watchers.

According to a report by local news agency Bernama, the Home Ministry was reviewing the definition of the word publication in the country's Printing Presses and Publications Act (PPPA) 1984 to decide if it should now include Internet content, blogs and social networks such as Facebook.

Under the Act, all printing presses require a licence that must be renewed yearly and renewed based on the approval of the Home Ministry.

Malaysia's laws, detailing that the Internet cannot be censored, are provisioned under the Multimedia Super Corridor Bill of Guarantees as well as the Communications and Multimedia Act 1998. The government has largely kept its promise not to enforce Internet censorship so far.

The announcement, however, has received condemnation from the online community including social networks Twitter and Facebook, as well as politicians and industry watchdogs.

Lim Kit Siang, parliamentary leader of opposition Democratic Action Party, described the move as the government's latest attempt to quell online dissent and a clear violation of its promise not to enforce censorship on the Internet.

The National Union of Journalists (NUJ) also described the latest move as a backward attempt to block the spread of information to the public.

In a bid to quell the rising dissent, Home Minister Hishammuddin Hussein said in the local press that the proposed PPPA amendments have yet to be finalized and discussions are still in the early stage.
4th May
2011

Again Malaysia promises no state censorship of the internet

See article from todayonline.com

Malaysia's Prime Minister Najib Razak promised Malaysians that his administration would never censor the Internet.

Twice in recent years, the Barisan Nasional (BN) coalition government has explored introducing Internet-filtering software, saying it was necessary to combat child pornography, before backing off after public outcry.

Speaking at the 1st Malaysian-ASEAN Regional Bloggers Conference, Mr Najib said that Malaysia has one of the liveliest and one of the freest, if not most free , blogospheres in the world.

While stressing that it is important for bloggers and Internet users to draw the line , Najib said his administration still welcomed constructive criticism and wanted to work with them as partners: There is a difference between disagreeing and being disagreeable. But what is important is for us to put forth our view to ... build a better Malaysi a.
5th May
2011

China merges political and technical internet censors

China has set up a new censorship body to control information on the internet.

The State Internet Information Office will take over responsibility from a number of lower-ranking directorates.

The new set-up is intended to enable the government to keep a more repressive grip on the content available to internet-users in China.

The newly-created State Internet Information Office brings technical and political control over the internet under one body, with Information Minister Wang Chen in charge. This in effect gives his ministry more power than the other agencies involved.
20th May
2011

The creator of China's internet censorship comes under egg and shoe attack

Police in China say they are seeking a man who allegedly threw an egg and shoes at the designer of the country's Great Firewall of internet censorship.

Fang Binxing was lecturing at Wuhan University, Hubei province, when the alleged protest took place.

Reports of the attack spread quickly on Twitter after a user named Hanunyi posted his account of the incident.

Hanunyi posted a live account of the alleged shoe-throw on his profile page, including a picture of a hand clutching an egg: The egg missed the target. The first shoe hit the target. The second shoe was blocked by a man and a woman .

Fang is reviled by many Chinese web users for overseeing development of China's system of internet censorship.
20th June
2011

Anonymous action against Malaysian internet censorship

18th June 2011. See article from e27.sg

While the Malaysian government has continually ensured that there would be no censorship of the Internet in the country, an alleged leaked memo requesting Malaysian ISPs to block file-hosting sites suggests otherwise.

The memo in question appears to be issued by Malaysian Communications and Multimedia Commission (MCMC) on May 30, and was leaked on Facebook, Malaysia-based Lowyat.Net forum, and blogs on June 9.

The MCMC, which is the country's internet censor, has yet to deny or confirm the memo's authenticity.

In the memo, the MCMC requested that Malaysian ISPs block access to ten file-hosting and sharing URLs, including Megaupload, Fileserve, and The Pirate Bay. It cited Section 268 of the Communications and Multimedia Act 1998, which states that ISPs (licensees) must try their best to prevent its network from being used for activities that contravenes with Malaysian law.

See article from globalvoicesonline.org

International hacktivist group Anonymous has carried through on its threat to attack the Malaysian government's main website www.malaysia.gov.my over the government's proposed censoring of several file sharing websites, including the Pirate Bay and Megaupload.

A few days ago, the group posted a YouTube video about its intentions to carry out the attacks at 3.30am (local time) on Thursday.

At least 50 other government websites were attacked, including the state of Sabah's tourism website, and the Tourism Malaysia website. The websites of the Royal Malaysian Police, the Malaysian Parliament, the Ministry of Finance as well as the Ministry of Culture, Arts and Tourism, which were restored before 9 am (local time).

Update: Protests

20th June 2011. See article from security.cbronline.com

Thousands of Malaysians took to the roads in protest of the decision made by the regulatory body Malaysian Communications and Multimedia Commission to block 10 file-sharing websites in its effort to combat piracy.

The websites are mostly used to download pirated content including movies, TV shows and music.

The protest could be seen on Facebook as well, with over 6,500 people posting messages against the decision.
12th July
2011

Malaysian agency spies on people's websites and blogs

See article from theborneopost.com

The Malaysian Communications and Multimedia Commission (MCMC) is monitoring various blog sites and news portals.

Information Communication and Culture Deputy Minister Datuk Joseph Salang Gandum said, this followed an influx of websites and blogs in the Internet, making it difficult for the authorities to monitor each site.

He said the commission also monitored Internet sites based on public complaints:

We encourage the public to lodge complaints with the MCMC Complaints Bureau (aduan.skmm.gov.my), Malaysian Communications and Multimedia Content Forum (CMCF-www.cmcf.my) and Malaysian Communications and Multimedia Consumer Forum (CfM-www.cfm.org.my), should they know of any site or blog flouting our laws.

He claimed that this legal action could not be regarded as censorship as it was done to enforce the country's laws: The government will not censor any content on the internet unless it is against our laws . [or opposes the government's version of the truth].
Malaysia enacts technical law that holds websites responsible for user posts



See article from freemalaysiatoday.com
Malaysia's Evidence (Amendment) (No.2) Act 2012 came into operation on June 1. The impact of this hastily and stealthily rushed legislation could be devastating.

De facto law minister Nazri Abdul Aziz denies that amendments to the Evidence Act were a means for the government to curb online dissent by making Internet anonymity more difficult to maintain or ignorance to be used as an excuse.

However opposition leaders such as DAP secretary-general Lim Guan Eng are unconvinced. Lim said that the amendment which was passed during the last sitting of the Dewan Rakyat and the Dewan Negara will make it easier for the government to launch selective prosecutions of members of the opposition and civil society .

According to him, a person is traditionally presumed innocent until proven guilty but the Evidence Act 2012 reverses this truism. Lim illustrates with a personal example: In other words, I am responsible for anything posted on my website and the burden is on me to prove my innocence, not on the prosecution to prove my guilt .

Centre for Independent Journalism executive officer Masjaliza Hamzah has termed the amendments as a threat to freedom of expression and media freedom.

The amendments are clearly an indirect way to control online content as it makes online sites responsible for comments posted by readers; forget about disclaimers on the comment section.

This may force some sites to stop the comment feature because having to vet comments themselves may become untenable, and if this happens, it has a huge impact on the interactive nature of online media favoured by readers, she is reported to have said.

The bottom line is that any repressive piece of legislation which can be misused by the powers-that-be to prohibit or curtail legitimate freedom of expression by its opponents is, in essence, a bad law.
Malaysian getting a police going over for criticising the Sultan of Johor and his riches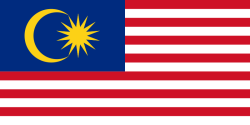 Syed Abdullah Al-Attas or Uncle Seekers who had been remanded under Malaysia's Sedition Act was released on 14th July on police bail.
He was detained for the 2nd time on July 11 for police investigations. He was earlier remanded for seven days under the Official Secrets Act for writing an article in his blog, uncleseekers.blogspot.com, allegedly slandering the Sultan of Johor.
See article from en.rsf.org
Reporters Without Borders is very disturbed to learn that the blogger Syed Abdullah Hussein Al-Attas has been held under the Official Secrets Act as a result of a complaint by a group of 30 people over controversial posts about the Sultan of Johor. A young woman who was with him at the time of his arrest is also being held.
Syed Abdullah's arrest is unacceptable, Reporters Without Borders said. Why was the complaint filed by 30 people and not the person targeted in the posts? Why did the authorities think it was necessary to detain two people because of what appears in reality to be nothing more than an ordinary defamation suit?
The authorities have carried out arrests and are now conducting an investigation on the basis of this group complaint, but they show no desire to investigate the documented information posted by Syed Abdullah. We insist that they explain the reasons for their actions, which are at the very least disturbing and suggest that his arrest was politically-motivated.